-Basics-
Name(first&middle): Meghan Jude <- eek i knoe don't remind me lol
Age: 16 .. 17 on monday :o)
Birthday: Semptember 6th .. VIRGO<3
Location: New York :o)
Sexuality: straight
Things that piss you off: well considering i could go on forever with this ill leave it at dumb bitches, liars, fake people, lateness + i guess thats all ill state for now.

-Favorites-
Color: baby blue
Food: potatoes [ ne kind .. especially mashed! yumm haha ]
Shoes: hmm saucony
Website: livejournal
Perfume: dazzling by estee lauder
Store (x3) american eagle, aeropostale, charolette russe
Cd(x3) ashlee simpson, 2pac, dashboard confessional [ as of rite now these are my favorites ]
Book (x3) ANYTHING Sarah dessen, gossip girl series, the A-List series
Band (x5): dashboard confessional, eminem + D12, goo goo dolls, Third Eye Blind, Lil John + the eastside boys ( even tho there not really a band wutev lol
Actor (x3) brad pitt, johnny depp, james dead [ rip ]
Actress (x3) julia roberts, drew barrymore, marilyn monroe [ rip ]
Show(x5) GROWiNG UP GOTTi<3, Reno 911, Real World, Road Rules, Full House haha old school!
Singer(x5) X-Tina, Ashlee Simpson, Britney Spears ( depends on my mood lol ) 2pac ( even tho hes not considered a singer lol ),

_Opinions_

give us your opinion of
the following (5 sentences max)

Bush- well i personally don't like Bush. i don't think he has been terrible president but i also don't agree with many of the decisions he has made. i think his whole view on war is terrible + that the troops should have never been fighting in the first place. i also think that alot of his decisions have greatly affected our country negatively. i think it's time we need a new president.
Kerry- Kerry is cool. if i was old enough to vote i would deffinately vote for him. he seems very down to earth + he also seems very in tune with our generation somethin Bush deffinately isn't. it makes me mad how people try to bring up his involvement with Vietnam. its not like he wanted to be there fighting. so yeah i hope he wins.
Farenheit 9/11- didn't see it but it interested me but it was a controversial subject. i give props to Michael Moore for making a documentary like that. It must have been very hard for him to go against whats 'popular' in society. i might see it in the future, i don't knoe tho because i really don't enjoy seeing graphic things.
Michael Moore- like i said i give him mad props for going against the norm to put out this movie. it takes someone with alot of strength and courage to do such a thing.
Michael Jackson- he's a child molestor. someone should just save us all the trouble by puttin him away in jail or at least gettin him help bc he severly needs it.
Kobe Bryant- i don't have respect for people who cheat on their wives/husbands or rape people. its sickening that hes getting away with it but whats even worse is that his wife has decided to stay with him, have some self respect + leave the bastard.
R. Kelly- yet again another child molestor. it makes me angry that just bc he is 'rich + famous' he got away with it all. there are alot of girls out there now that will suffer mentally bc of his pedifile ways. i think its wrong how society just looks away when celebrities do horrible things.
Sex- i feel that its your own choice involving sex but i also feel that if ure responsible enuff to have sex u shoudl be responsible enuff to be prepared to have a baby. i personally believe that you should wait for the right person and the right time. i don't have respect for the girls who lose it to just some random guy but i do have incredible respect for those who chose to wait till they are married. it must be a very hard thing to do so i totally respect them for that.
Drugs- drugs are disgusting. theres not other way to put it. they destroy people's lives and its sad how people become so depended on them but i don't really feel that bad because its their own fault.
Teen Pregnancy- like i said above .. if your goin to be responsible enuff to have sex u should be responsible enuff to take care of a baby. okay i could go on about this forever. i have respect for the teen mothers who keep their children and try their best to make a good life for them. teen whos have abortions should just kill themselves bc thats what they just did to their lil unborn child.

_either or_

You have to choose!!!

...Farting during a wedding or starting your period when your getting hot and heavy with your beau? starting my period while gettin hot + heavy .. since there is a million ppl at a wedding you could just blame it on someone else. period would just be gross no matter if they are you boyfriend of 10 months or 10 years.

...Tripping in front of your enemy or in front of the entire football team? deff entire football team. i don't care to much about my enemy's.

...your parents walking in on you and your boyfriend or walking in on your parents? ugh deffinately walking in on ure parents. i mean you just don't like to think that they actually do that stuff.

...catching your dad looking at playboy or him catching you? deffinately dad looking. it would be too weird n gross.

...if you had to save your bestfriend or that really hot person you been flirting with for a while from drowning (who would it be and why?) pssst deffinately my best friend. nothing comes between true friends, not even hott guys.


_ETC_

Your
Pics...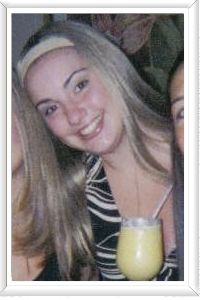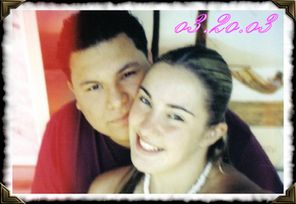 Links to the 3 communities you promoted us
in:
http://www.livejournal.com/community/sarah_land/35265.html?mode=reply
http://www.livejournal.com/community/gossipgirlfan/83618.html?mode=reply
http://www.livejournal.com/community/thehottiegottis/66170.html?mode=reply

Question: What must you do to make sure it's the real
you? um i don't really understand the question but u knoe its me bc im friends with you? lol


Lastly, Why should we accept
you? bc you love me so much<3 haha